Holiday seminars in Tuscany and life coaching
"Freedom begins where longing becomes stronger than reason! Enjoy a holiday that touches your soul with yoga, mediations and massages. We travel to popular destinations in Italy and Turkey." - Ms Regina Maas
In Trentino South Tyrol...
The cultural prize winner "Il Tenore di Napoli".
Giuseppe del Duca, the Neapolitan tenor, sings Nessun Dorma, Caruso, O sole mio, Granada and many more.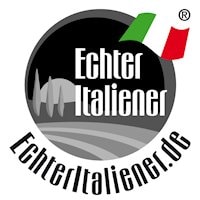 This is the only way to taste Italy - eat real Italian food!
At www.echteritaliener.de you can find real Italian restaurants near you - all over Germany and now also in Austria and Switzerland. Download our free app "EchterItaliener" before your next restaurant visit. It will find the real Italian restaurants in your current location - because where it says Italian on it, there should also be Italian in it!

Urlaubstipp: Ferienhaus in Flandern
lovely, cosy detached house with terrace and garden in the middle of the village of Ossenisse on the Westerschelde
After your Tuscan holiday, a few wonderful days by the sea? Explore Sardinia with o-solemio.de You will find the most beautiful beaches there, almost like in the Caribbean!

Tennis München Nord, (Schwabing Freimann)
The Tennis Park St. Florian is managed by Stefan and Sepp Samweber. Leaseholders and owners of tennis facilities in Munich and the surrounding area for over 40 years.


The dog lobby advocates for a friendly coexistence of people with and without dogs and is committed to reasonable legal framework conditions for keeping dogs in Hamburg